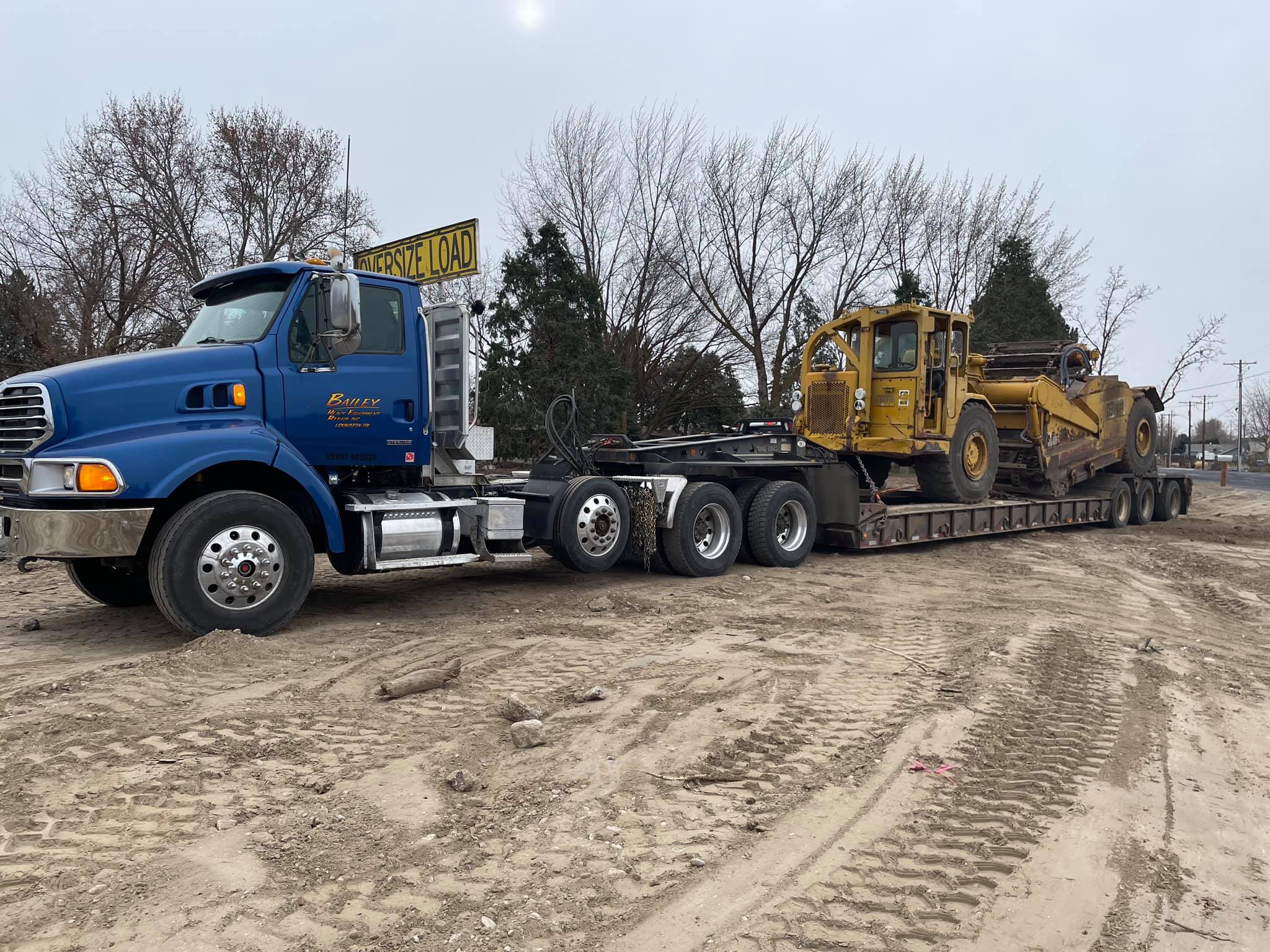 Heavy Equipment Repair in Lexington, OR
Bailey Heavy Equipment Repair, Inc. is a family-owned and -operated heavy-duty equipment repair service based in Lexington, Oregon. Since 1984, we've specialized in heavy vehicle repair, from farm and utility equipment, to trucks, cylinders or specialty equipment. We offer on-site and mobile truck repair, boring, welding, machining, hose assemblies, steel for sale, and machined products. Call today for scheduled or emergency heavy equipment repairs or check out our job openings.
Heavy Truck Work and Equipment Services, Where and When You Need it
For businesses that work in industry, access to reliable, functional heavy equipment is imperative. When that equipment stops functioning or isn't meeting expectations, it's vital to have a partner that can provide prompt and efficient heavy equipment repair. If you're working in Lexington, John Day, Pendelton, The Dalles, LaGrande, or Hermiston, OR (or even Pasco or Kennewick, WA), the only name you need to know is Bailey Heavy Equipment Repair, Inc. We're the local authority on utility vehicle repairs, as well as heavy truck repair and service for heavy equipment.
WE'VE MADE A NAME FOR OURSELVES BY PROVIDING CONVENIENT MOBILE FIELD REPAIR AND STEEL FOR SALE
We arrive on-site and do the work wherever your vehicle or equipment is parked, so you don't need to worry about the logistics of bringing it to us. If, for any reason, we can't perform the repairs on-site, we also offer lowboy hauling, with the experience to safely transport your assets. Whether on-site or in-shop, you can count on our welding capabilities, as well as general machining and mechanical expertise. Whether it's line boring or hydraulic repair, we're quick to route the problem and provide a solution that restores the functionality to your equipment.
satisfaction Guaranteed
Whether you operate skid steers or dump trucks, logging trucks or utility vehicles, put your trust in us for a job done right and done well. Our only mission is to serve the needs of Lexington, OR businesses that rely on heavy equipment to earn their livelihood. As soon as we arrive on-site, you'll be able to see our commitment to your satisfaction in action.
The Authority on Equipment Repair
Rely on our family-owned-and-operated heavy equipment repair services and machine shop to give you service that suits your equipment. With decades of experience, we're proud to offer quality repair and maintenance at affordable rates.
We provide onsite and offsite heavy-duty vehicle repair and steel for sale throughout Oregon and Washington including the following cities:
Hermiston, OR | Pendleton, OR | LaGrande, OR | The Dalles, OR | Kennewick, WA | Pasco, WA | John Day, OR | Boardman, OR