Line Boring Services

in Lexington, OR
Bailey Heavy Equipment Repair, Inc. offers in-shop and on-site line bore services for a wide variety of equipment and vehicles. Our precision equipment and skilled operators will ensure your hydraulic arms and bucket have precision bores that are perfectly aligned, ready for operational efficiency.
Call Now
We're capable of providing line boring services for a full range of heavy machinery and equipment, and offer this service in our shop and on-site throughout Lexington, John Day, Pendleton, The Dalles, LaGrande, and Hermiston, OR, along with Pasco and Kennewick, WA. Whether you're dealing with an old bucket or repairing the damage to a vital piece of machinery, we'll deliver line boring services that have it back up and running smoothly in no time at all.
Reasons to Call for Line Bore Services
There are several reasons why your equipment may require line bore services. We're the most experienced company in Lexington, OR when it comes to line or align boring, able to solve many of the issues unique to heavy equipment arms. Some of the reasons your equipment may need line boring include:
To restore worn, out-of-round or damaged bores
To restore proper bore alignment (align boring)
To correct or change bore centers or alignment
Often, bore issues result from heavy usage or hydraulic pressure loss. In other cases, bearings or bushings may seize, resulting in damage to bores. Whatever the case, we'll bore out the lines to get your equipment back up and running again.
In-Shop or On-Site Boring
We know you can't always get your equipment to our shop for line boring, so we bring it to your jobsite for maximum convenience. Our shop is also equipped to bore buckets and arms of all sizes, and we maintain a complement of state-of-the-art machining tools to ensure high-precision tolerances are maintained.
Call Now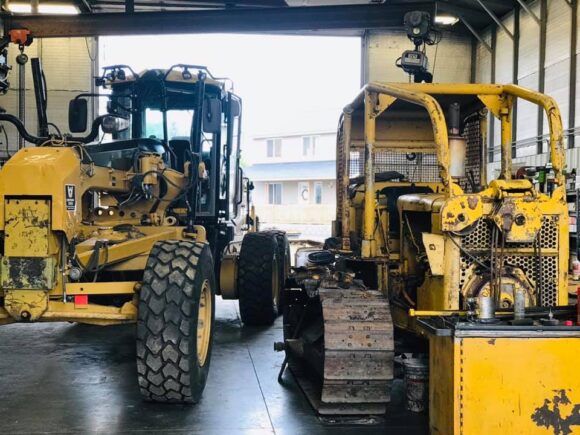 Call for Precision Line Boring Service
It takes a skilled professional to deliver precision line bore services to heavy equipment. At Bailey Heavy Equipment Repair, Inc., we have broad experience providing this service and a reputation for doing it right, to extend the life and improve the performance of your essential equipment. Contact us today at 541-989-8505 to inquire about line boring services.