Utility & Heavy Truck Repair

in Lexington, OR
Whether you're part of the local forestry and logging industry or run an agricultural operation, it pays to have a partner who can service your equipment when the time comes due. Bailey Heavy Equipment Repair, Inc. is the local authority on utility vehicle repair in Lexington, John Day, Pendleton, The Dalles, LaGrande, and Hermiston, OR (as well as Pasco and Kennewick, WA), capable of servicing your fleet vehicles and duty vehicles to the highest standards of excellence.Best of all, we're mobile—meaning we come to you wherever you are in the surrounding region. Our service trucks are fully equipped to provide on-site heavy truck repairs within a 300-mile radius of our location.
Call Now
Equipment We Service
We've made a living out of servicing the essential equipment industrial companies use to make their living. From utility vehicle and heavy truck repair to on-site welding and fabrication services for commercial, agricultural, logging vehicles and more, we haven't met a piece of equipment we can't service to a high level. As a result, we're a trusted partner for companies throughout the region.
Commercial Trailers
Dump Trucks
Skid Steers
Aerial Buckets
Tree Chippers
Digger Derricks
Tractors
Utility Trucks
Cranes
Rope Pullers
Tensioners
Garbage Trucks
Logging Trucks
Underground Pullers
Pressure Drills
Utility Trailers
Utility Vacuuam
Regardless of what the problem is, we aim to restore the service capabilities of your utility vehicle. We know they're the backbone of your business, so we do the job right and work as expediently as possible.
Fleet Vehicle Services
For operations that lean on an entire fleet of vehicles, we're your partner for fleet vehicle repair in Lexington, OR. From light-duty trucks, to sprinter vans, to utility vehicles for a host of industries, we're well-equipped to keep your entire fleet up and running, ready to go to work on the next job site.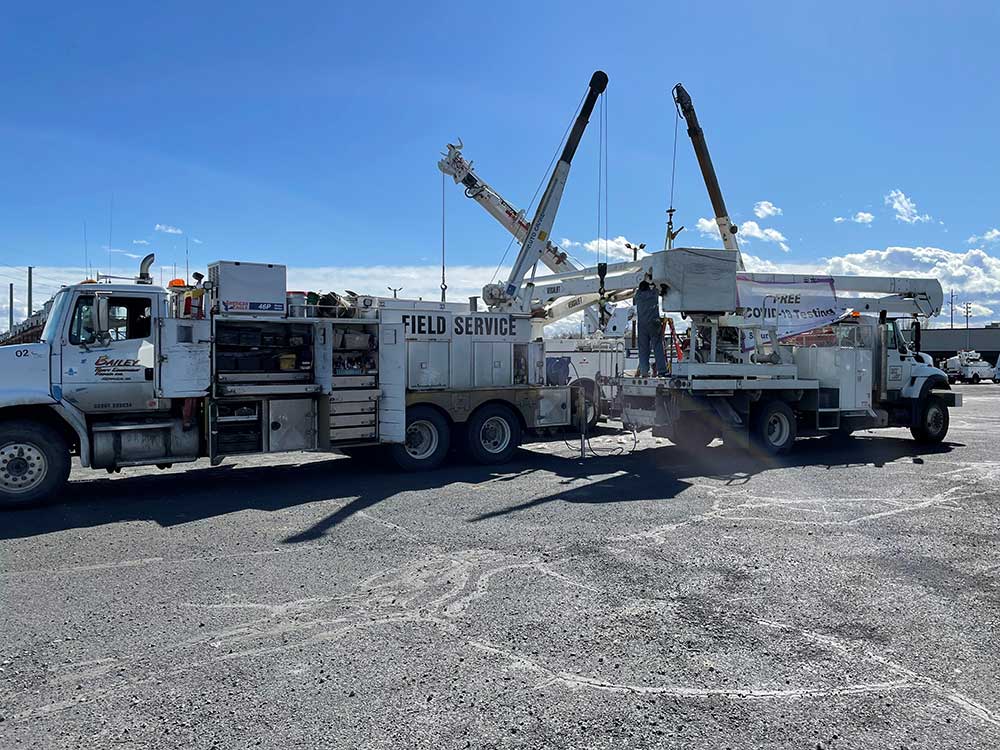 Keep Your Equipment Operational
At Bailey Heavy Equipment Repair, Inc., our goal is simple: keep your mission-critical equipment and fleet vehicles up and running, operating safely and as-expected. When you encounter a problem, don't waste any time in calling us at 541-989-8505 for fast and reliable service. Don't forget, we're also available 24/7 for emergency heavy truck repairs! Contact us today to learn more.